CommandSuite Fleet Management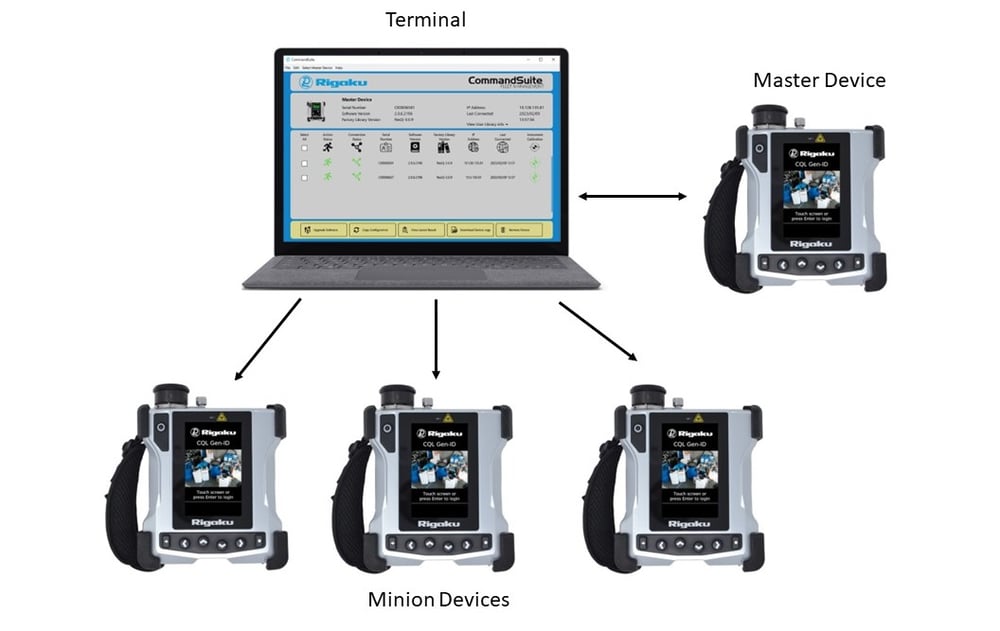 Centralized Configuration Capabilities
CommandSuite provides a central administration area in order in order to perform the following on connected and remote Rigaku CQL analyzers:
Upgrade between OS versions
Synchronize user lists and libraries
Download spectra and log files
Ensure Consistent Operation of Entire Fleet
CommandSuite operates on the concept of a centralized master device, which could be physically located in a centralized laboratory - where centralized testing and user library building may take place. Users have the ability to update software and library versions on that master device, and then clone and deploy the master configuration.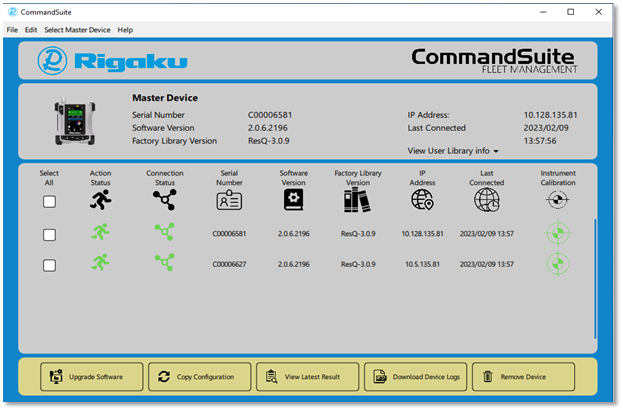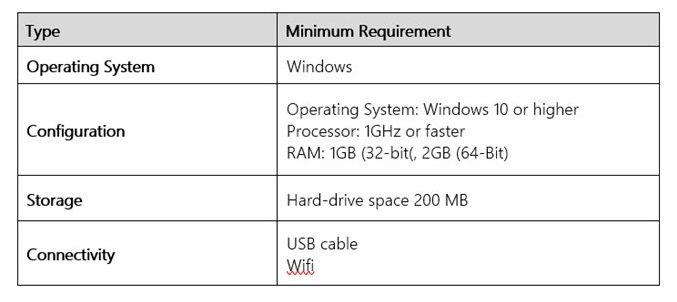 Deployment of CommandSuite
Available with each CQL running v2.0.6 software or later.
License to manage one master and one minion CQL device is included.
Additional devices may be managed via additional license keys.